Chalon sur Saône dental center
Dental care, prosthesis fitting, orthodontic care, periodontology or implantology, complete treatments to preserve your oral hygiene…
Created by mutualist organizations, all mutualist dental health centers are registered:
P

No extra charge for treatments listed in the nomenclature.

P

Commitment to a controlled out-of-pocket expense for other procedures.

P

Third-party payment is practiced on the mandatory plan.

P

Waiver of fees for routine procedures such as prostheses or care thanks to the third-party payment system, depending on the agreements made with the mutual insurance companies.
The dental health centers are committed to a quality approach based on the good practices identified with the High Authority for Health. 97% of patients say they are very satisfied with their care and have been loyal to their center for over 3 years. (Source: RNCSM Satisfaction Barometer 2010 – Cap'Eval)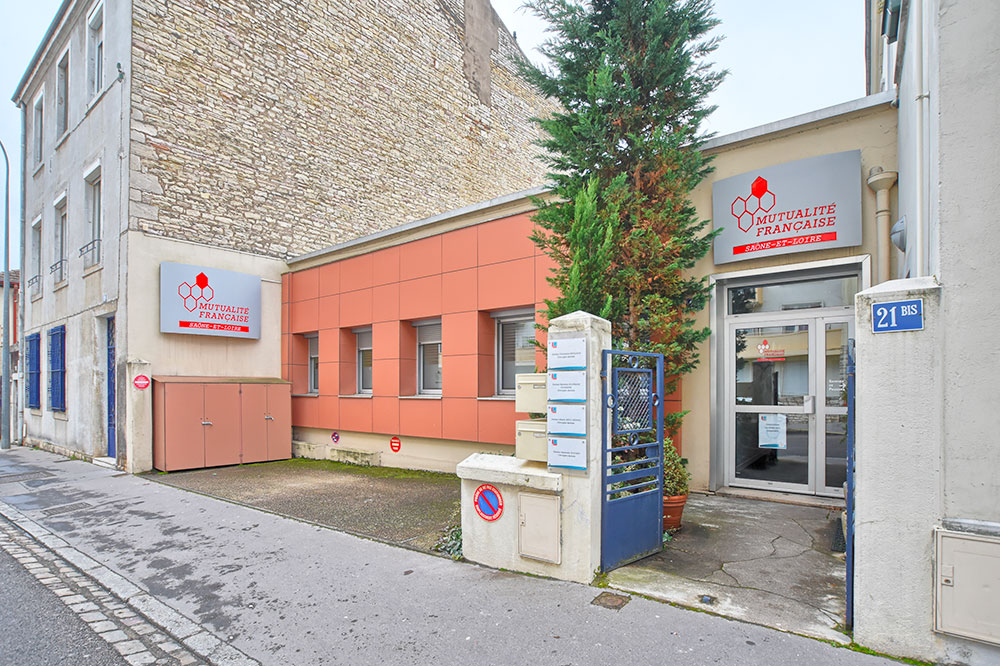 21 rue Philibert Guide – 71100 Chalon sur Saône
Phone : 03 85 90 84 24
Specialty: General dentistry – Implantology
email : dentaire-chalon@mutualite-71.fr
Opening hours :
Monday to friday : 8.30AM to 1.00PM and 2.00PM to 6.00PM
Visit the dental health center of Chalon sur Saône in pictures
Chalon sur Saône Mutualist Center