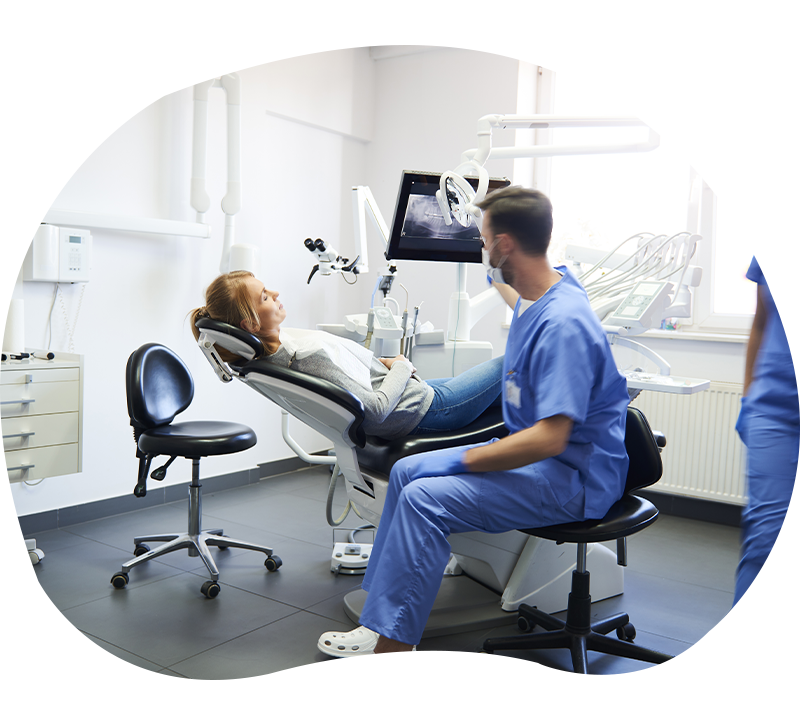 The 8 dental health centers of the French Mutuality of Saône-et-Loire participate in the health care offer on the territory, both in urban and rural areas.
Health professionals dedicated to oral health but also to the improvement or restoration of dental aesthetics and smile.
The majority of our procedures are performed at the Social Security rate and by practicing the Tiers-Payant.
The teams are composed of qualified and experienced dentists and dental assistants who strictly respect the good practices and ethical rules of the dental practice.
To meet the needs of each patient, our offer is rich and varied: care, prosthesis, implantology, orthodontics as well as an aesthetic approach.
P

State-of-the-art care and techniques practiced in the greatest respect of hygiene standards.

P

The use of quality materials, made in France, local and guaranteed.

P

The French Mutuality Saône et Loire dental health centers and their teams provide you with personalized support throughout your treatment.
Quality and transparency
The mutualist dental health centers of Saône-et-Loire refer to the best products on the world market for care.
Our laboratory
Our dental health centers collaborate with a single prosthesis laboratory, located in Saône-et-Loire. This laboratory works in short circuit, guarantees a French manufacture. It is an artisanal (not industrial), personalized approach. The laboratory uses leading products in the dental market.