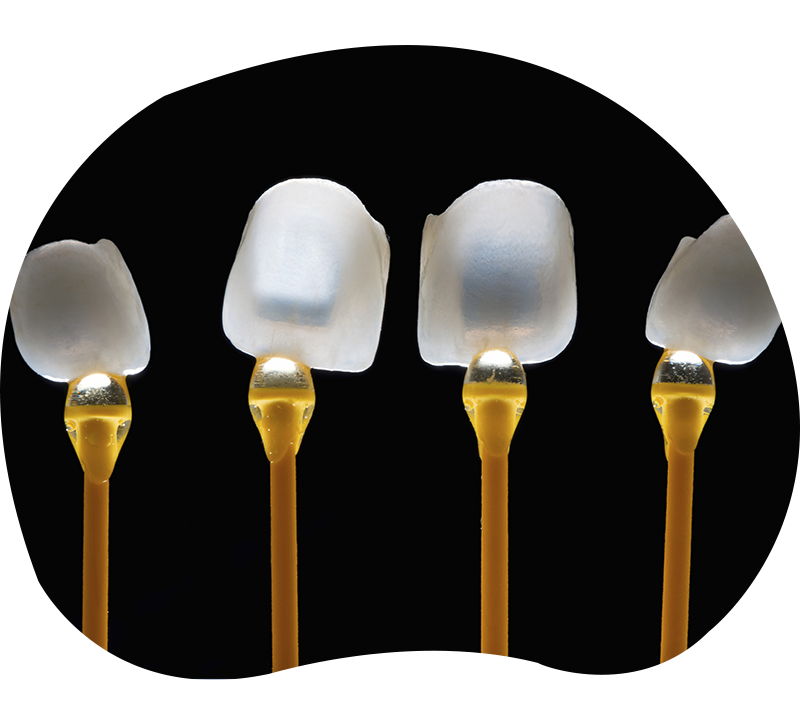 Dental aesthetics includes all the techniques that allow you to have beautiful teeth. A beautiful set of teeth is often an expression of a certain social status.
The color of your teeth can change as a result of illness, medication, aging or simply depending on your genetic makeup. The shape of the teeth, the dental implantation may have suffered aggressions, or may not be ideal medically speaking.
According to your wishes, we can propose solutions in 95% of the cases, without heavy surgery, to find comfort and aesthetic according to your wishes. All-ceramic crowns, veneers and brightening are the techniques for smile rejuvenation.
Dental veneers allow you to change the shape, size and shade of your teeth. This technique has the advantage of limiting the preparation (milling) of living teeth and is particularly recommended for aesthetic requirements. They are made of ceramic for an optimal aesthetic result.
A recent technique, the pellicular dental veneer, allows you to correct the aesthetic imperfections of your smile with minimal preparation.
They allow an optimal cosmetic quality and have a proven resistance.
These veneers are bonded to the visible surface of your teeth.
With a thickness of 0.2 to 0.3 millimeters, pellicular veneers are the thinnest on the market. A specificity that allows them to be placed even on the lower arch.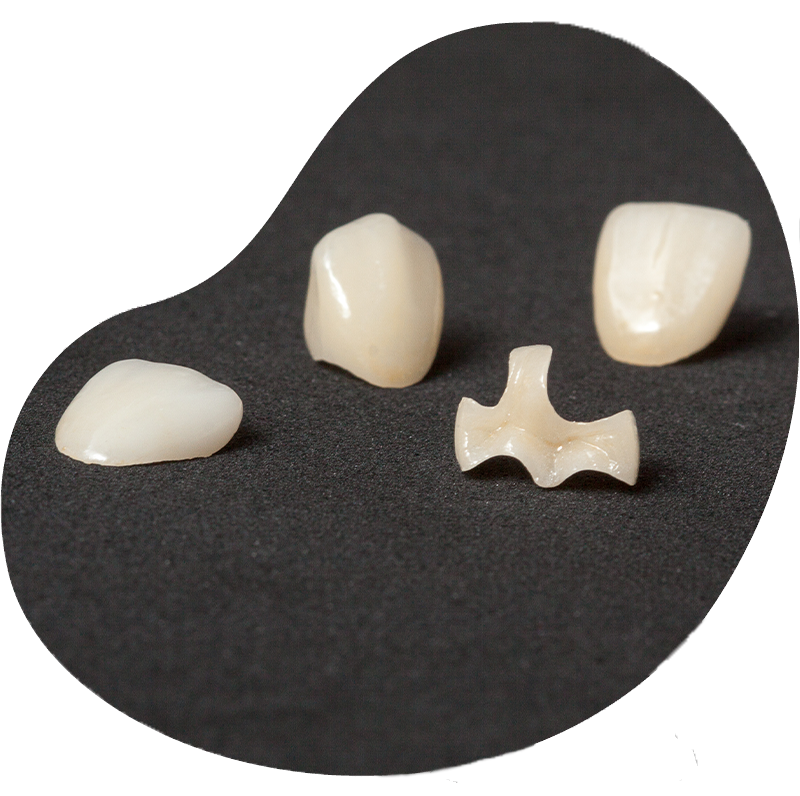 Cosmetic prosthesis ideal for dental aesthetics
Dental ceramic inlays and onlays are bonded into the tooth to replace the part destroyed by decay or melting enamel.
Highly esthetic inlays and onlays, made of composite resin or ceramic, can now be made to exactly match the shade and shape of your teeth.
Inlays or Onlays, because of their very high quality, allow a great restoration of the tooth in the long term without having to devitalize it, and thus having to crown it afterwards. This technique is very economical with dental tissue while offering the quality of an aesthetic prosthesis.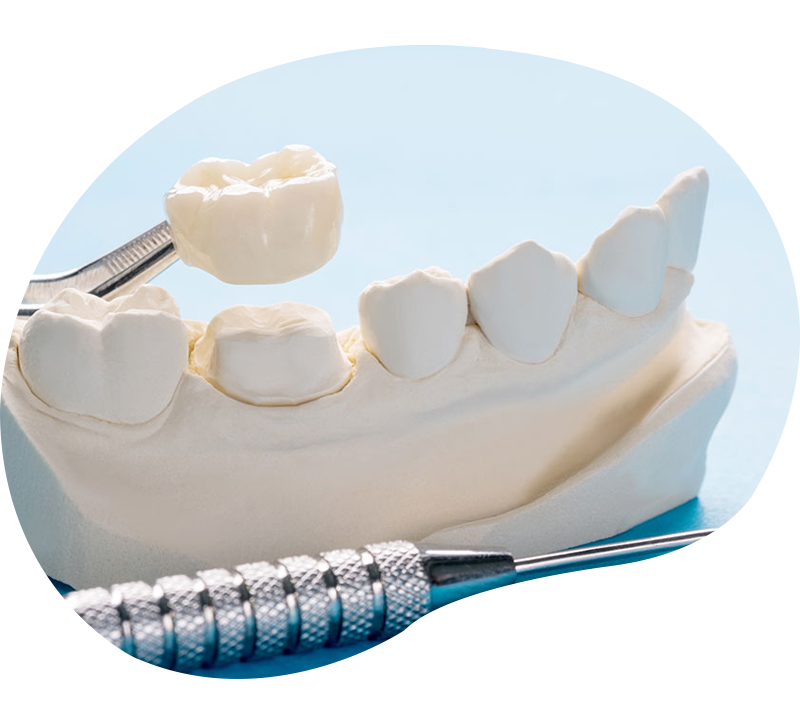 The main advantages of a ceramic crown on zirconia, called Nobel Procera, are
P

Its biocompatibility, harmlessness with the oral cavity in opposition to the ceramic-metal crowns.

P

Its resistance, it is as resistant or even more than a ceramic-metallic on gold, chrome-cobalt or any other alloy.

P

Its aesthetics, due to the fact that zirconia is white, it is more suitable for supporting a ceramic dental crown.
Zirconia bridges have the same technical properties as zirconia ceramic crowns, aesthetics, strength and biocompatibility.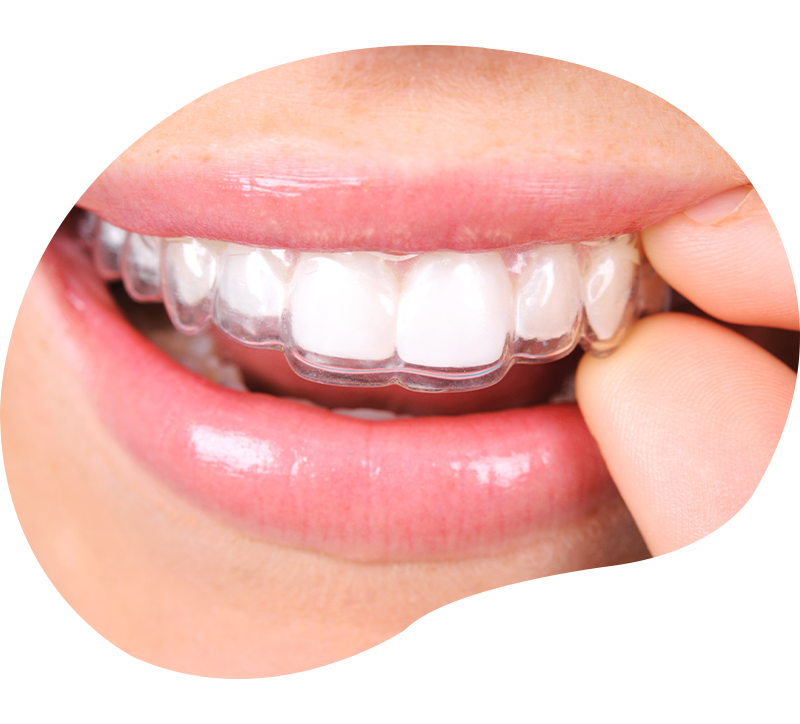 Dental alignment for a better smile
MFSL centers offer aesthetic support with invisible aligners, an innovative technique for invisible orthodontics.
It is a completely transparent straightening treatment without metal rings, available for both children and adults.
Our centers use Invisalign solutions.
The aligners adapt to your teeth and impose gentle mechanical forces on them to allow them to move gradually. These are made to measure.
They are replaced every week. Ideally, the aligners are worn 22 hours a day. The duration of treatment varies according to the different pathologies.
The key points: discretion, comfort and efficiency.
A bright white smile is a sign of health, youth and beauty in our time. It is an essential argument of seduction.
Different factors can influence the color of teeth: original color, lifestyle (coffee or tea consumption, smoking…), taking certain medications, aging.
When scaling is not enough to achieve a bright smile, this cosmetic dentistry procedure practiced in the dental office can lighten the color of the enamel and dentin through the use of a whitening gel.
Preliminary examination
No whitening treatment should be performed without an oral assessment to verify:
P

No contraindications (worn or fragile enamel)

P

Condition and sensitivity of the gums

P

The presence of any cavities or fillings to be treated.
After this examination we will confirm if this method is suitable for you.
A careful descaling and cleaning of the surfaces with an air polisher is carried out before the brightening.
Duration
The duration of the treatment varies according to the teeth, from 2 to 4 weeks. The result remains visible for 4/5 years. The longevity of the result will depend on your lifestyle (reduction of dark drinks, nicotine …). Twice-daily brushing and an annual professional cleaning will maintain the whiteness achieved.
Limits
Whitening does not affect the synthetic materials (resin, porcelain) that were used for your teeth.
Each person reacts in their own way and the result can be different from one patient to another.
Tooth whitening is a medical procedure that must be performed by a licensed practitioner.