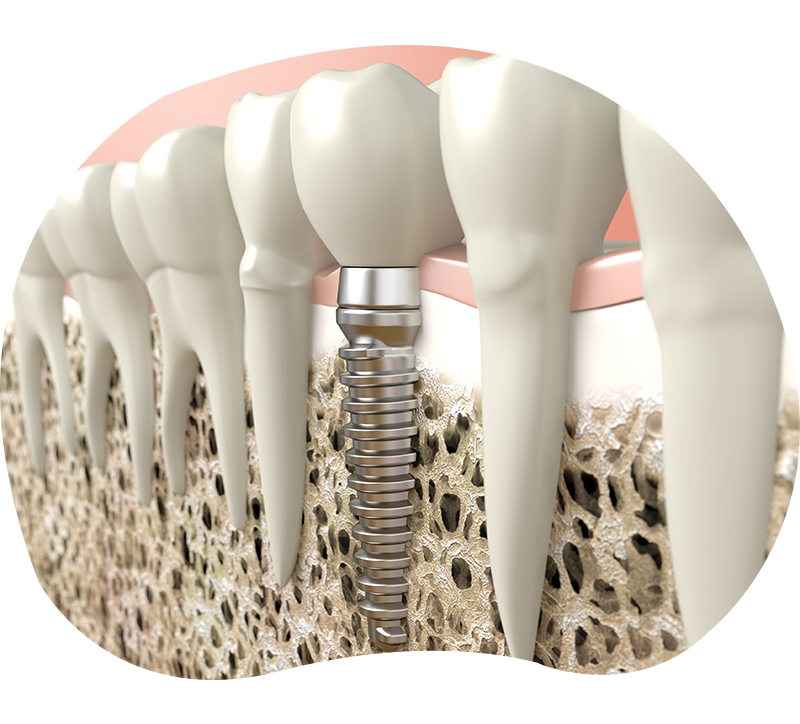 Definition of a dental implant

A dental implant is like a small screw, it is an artificial root, made of titanium and biocompatible. It is used to replace the root of a damaged or missing tooth and to serve as an anchor point for a future denture or ceramic crown. Whether it is for one or more missing teeth, we will offer you the solution best adapted to your case, for an optimal result that is both aesthetic and reliable over time.
With a dental implant, your new tooth will look and function like a healthy natural tooth.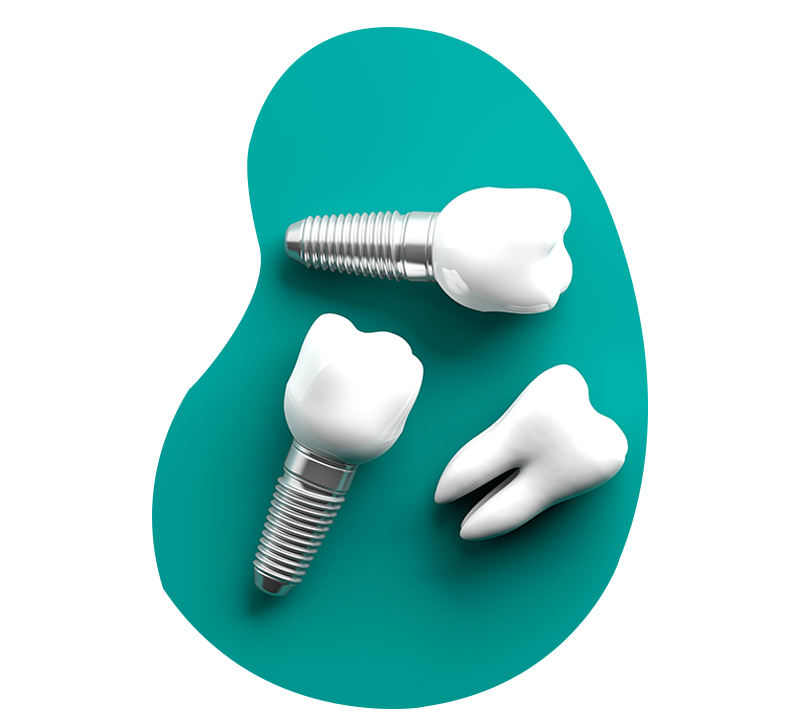 Different stages of an implant treatment
Clinical and radiological examination: An X-ray and/or a 3D cone beam dental scanner will be necessary. A prosthetic and surgical treatment plan as well as a detailed estimate will be given to you after this examination.
The placement of the dental implant is done under local anesthesia and when possible a temporary tooth is placed.
Wait about 3 months for bone healing of the dental implant. During this period, a temporary prosthesis can be made.
Completion of the customary prosthesis: You can now fully enjoy your new tooth. All the essential functions are again present: the aesthetics of the smile, the masticatory function and the maintenance of the facial features. Crunching the life to the fullest makes sense again.
Benefits of dental implants
Dental implants are a long-term solution that can safely replace one or more teeth without affecting other teeth, making them the best solution for replacing missing teeth:
E

Dental implants offer better cosmetic and functional results.

E

Dental implants prevent significant bone loss and the sagging of the face that causes premature aging.

E

The placement of a dental implant avoids the decay of the natural teeth adjacent to the edentulism, unlike traditional techniques.

E

They provide a stable base for new teeth, and allow you to speak and eat comfortably and safely.

E

Dental implants are an extremely predictable solution, with medium and long-term studies showing very high success rates.